Center Ithaca Shops & Restaurants
171 East State Street, Ithaca, NY 14850

High Quality, Centrally Located Apartments, Retail Shops, Cafes and First Class Offices centered in the heart of Ithaca's Downtown Commons!

Center Ithaca is replete with food, shopping, and entertainment. Under the skylight atrium is an international food court with Indian, Asian, Pizza and American fare. You will also find a barber stylist and retail shops, with everything from art, books, and gifts to apparel and a fitness center!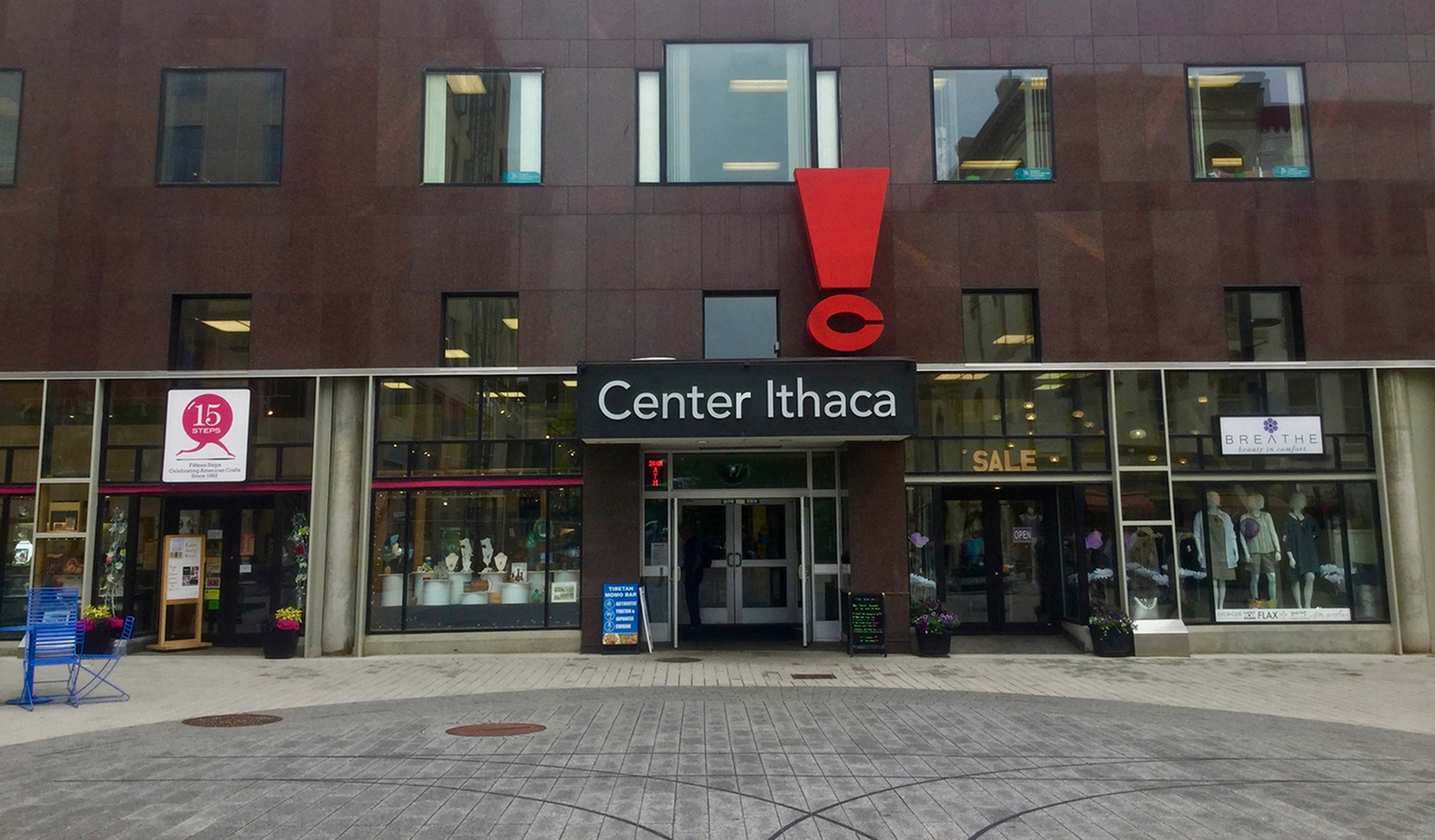 Center Ithaca Shops
15 Steps
15 STEPS has celebrated American Crafts since 1982, offering a diverse and carefully curated collection of jewelry, ceramics, glass, wood, metal, fiber, and, art for the wall – all of it made by talented local and national artists.
On opening night, over three decades ago, Ken made the comment, "We just married Ithaca!" That pretty much sums up what it means to run a small business – a love affair with the community that supports you… at least that's how we feel about it. -Ken Jupiter & Bettsie Park, owners
Store Hours: Mon 10-6; Tues 10-7; Wed 10-7; Thurs 10-7; Fri 10-8; Sat 10-6; Sun 11-5
Website
Facebook
607-272-4902
15steps@fifteensteps.com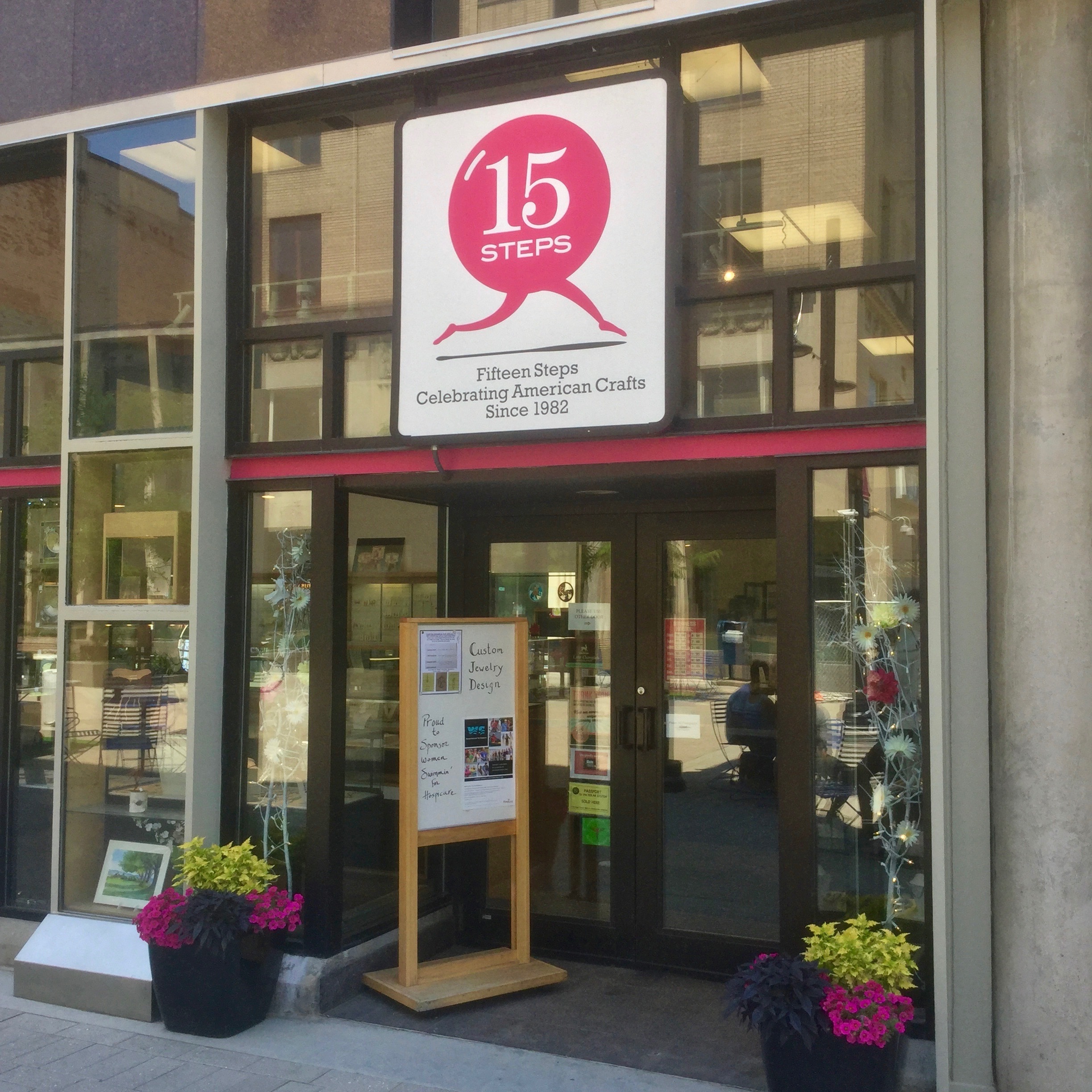 Alphabet Soup
Children's Book, Game & Toy Store

From the classic toys that you didn't know they still made to the newest toys that you didn't even know existed.

We've got it all, stop on by!

Store Hours: Mon 10-6; Tues 10-6; Wed 10-6; Thurs 10-8; Fri 10-8; Sat 10-8; Sun 11-5

Website
Facebook
607-272-6885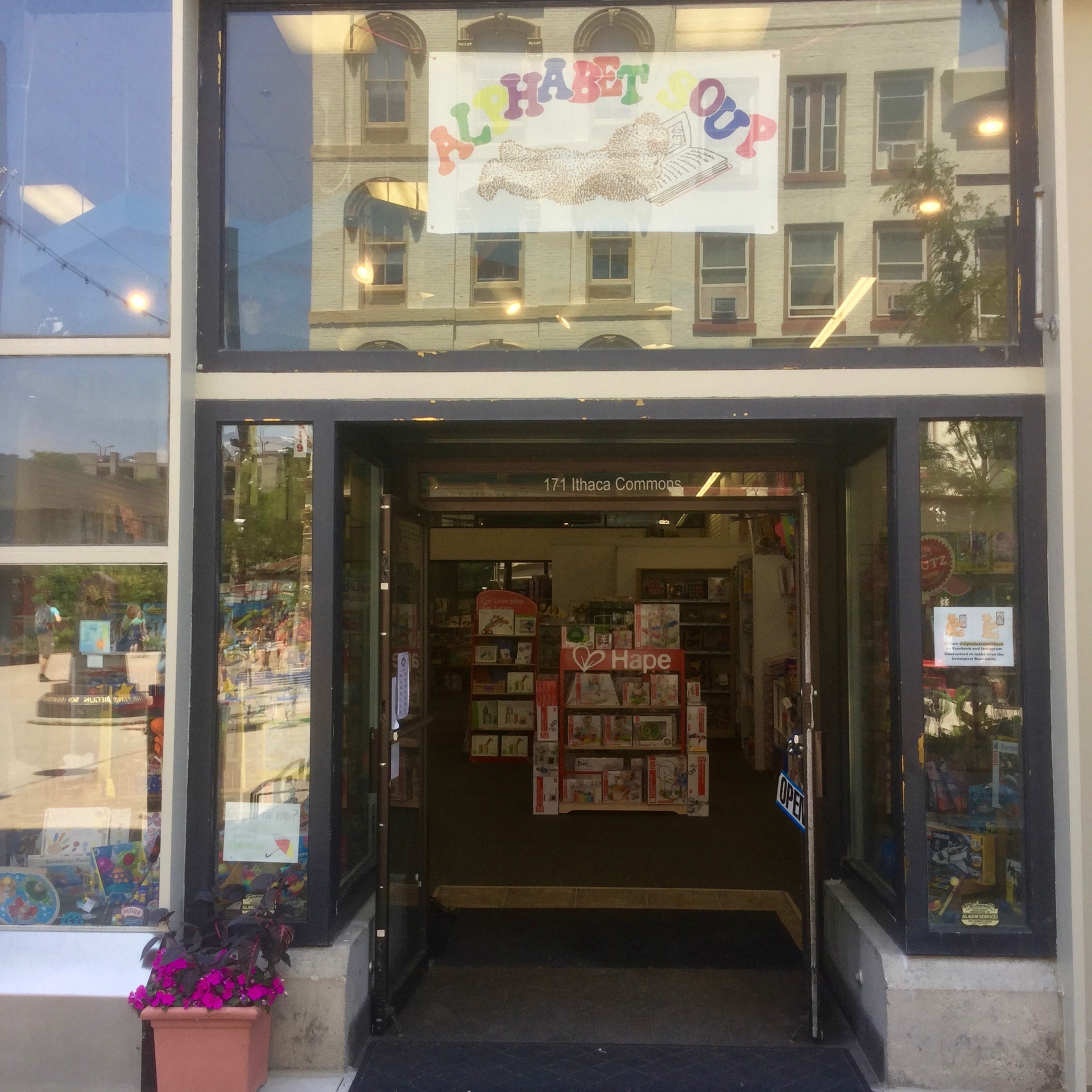 Breathe
Here at Breathe our philosophy is there is 'Beauty in Comfort'. It is our goal to provide fashionable, wearable clothes for the independent woman
who
know
s who she is.

We are located in downtown Ithaca New York on the beautiful Ithaca Commons. The easy pace of life in the Finger Lakes strongly influences our fashion aesthetic. Whether it's the American 'Rock & Roll' spirit of Lucky Brand. the boho chic of Free People or the relaxed elegance of Flax, Habitat or CP Shades, we offer comfortable clothes that make you feel good.

We believe that fashion does not stop at size 8,
or
at
size
18. We are constantly looking for beautiful,
well
made
clothes
for women of all shapes and sizes.

Store Hours: Mon 10-6; Tues 10-6; Wed 10-6; Thurs 10-6; Fri 10-6:30; Sat 10-7; Sun 11-5

Website
Facebook
607-273-3700
844-221-3700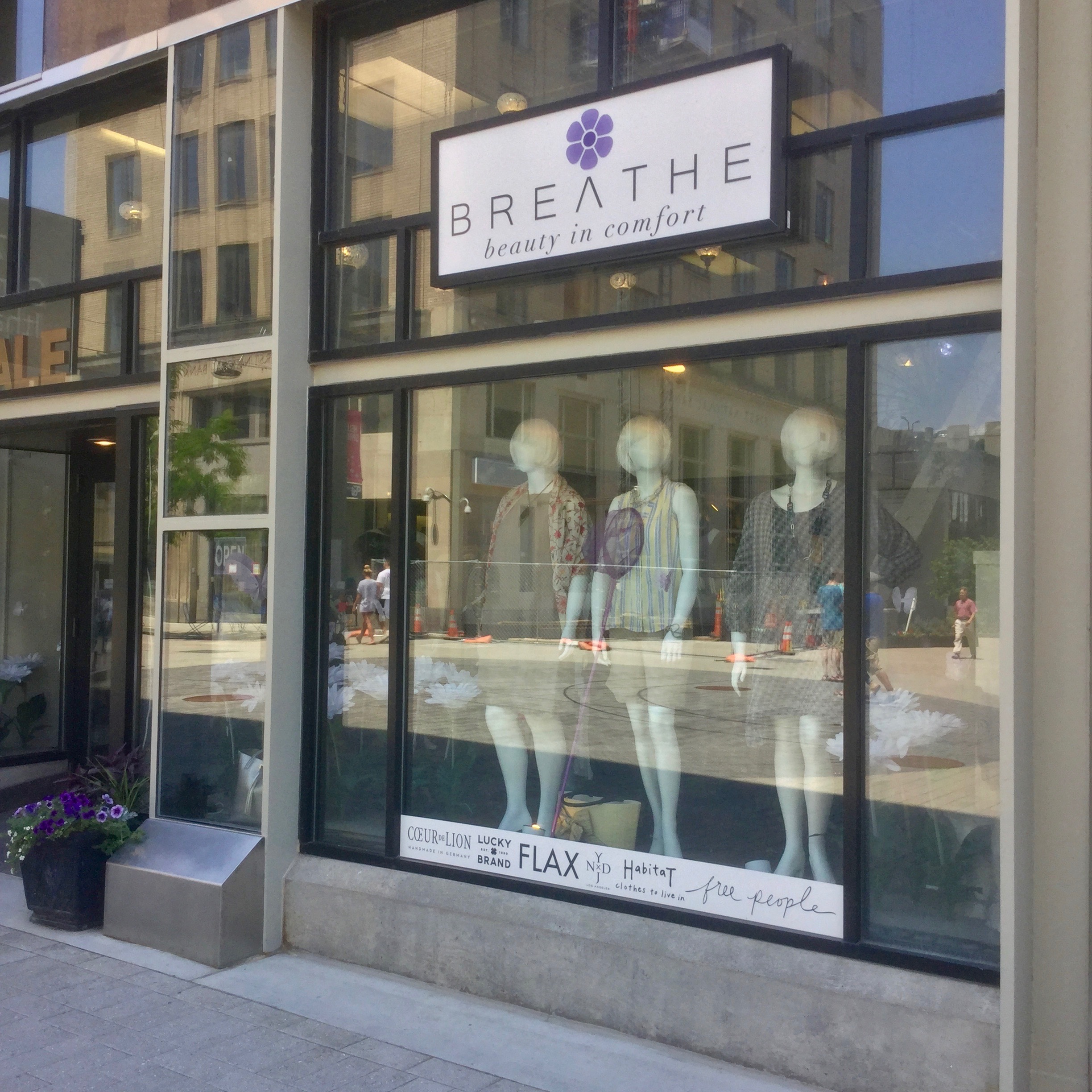 Center Haircutters
Center Haircutters offers basic haircuts. Call for an appointment or stop in for a quick haircut!

Meet the Barber Stylists!
•Jordan Mathews: Licensed Cosmetologist and Barber-stylist, Jordan has been cutting hair since 2010. He does haircuts short and long, with special training in curly hair cutting techniques. Jordan is the owner of Center Haircutters.
•Joe Chicone: Joe is a very experienced barber-stylist whose always got a story to tell. He has worked all overtown, and has a reputation for quality cuts. Our licensed Master Barber, Joe is quite an expert, indeed. Joe works on Fridays and Saturdays, open to close.

Store Hours: Wed 9-5; Thurs 9-5; Fri 9-5; Sat 9-2;
Sun-Tues Closed
Facebook
607-272-8685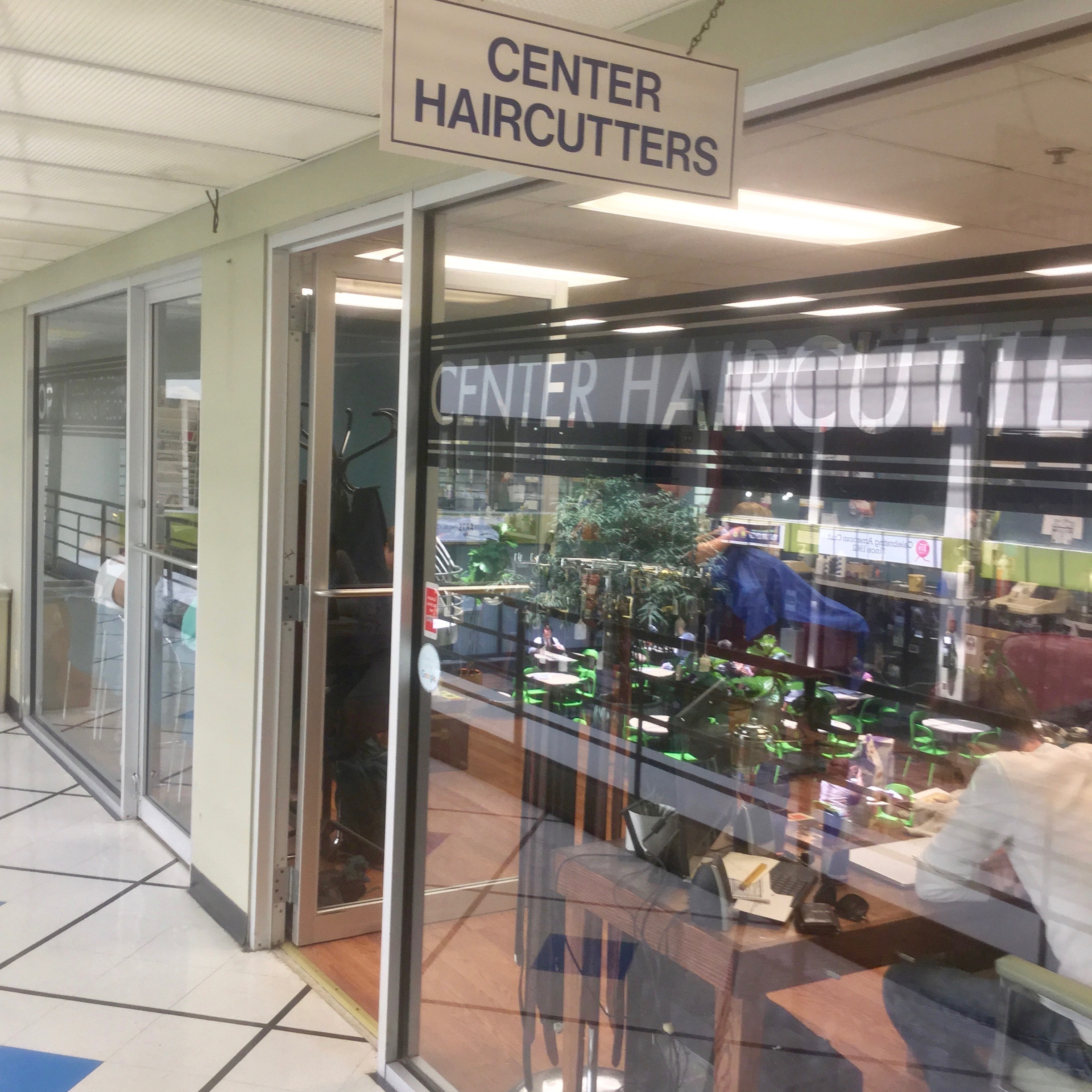 Hangar Theatre Box Office
The Hangar
Theatre,
is committed to providing exceptional theatre experiences of high professional quality to enrich, enlighten, educate, and entertain the diverse audience in the Finger Lakes region. Strong education and training programs are central parts of our commitment to the local and national artistic communities.

Check out what's Happening at the Hangar! Tickets, subscriptions, and gift certificates can be purchased at the Hangar Theatre Box Office located in Center Ithaca. Performances take place at the Hangar Theatre at 801 Taughannock Blvd, Ithaca, NY 14850.

Office Hours: Mon-Fri 10–5 and one hour prior to all shows

Website
Facebook
607-273-ARTS
info@hangartheatre.org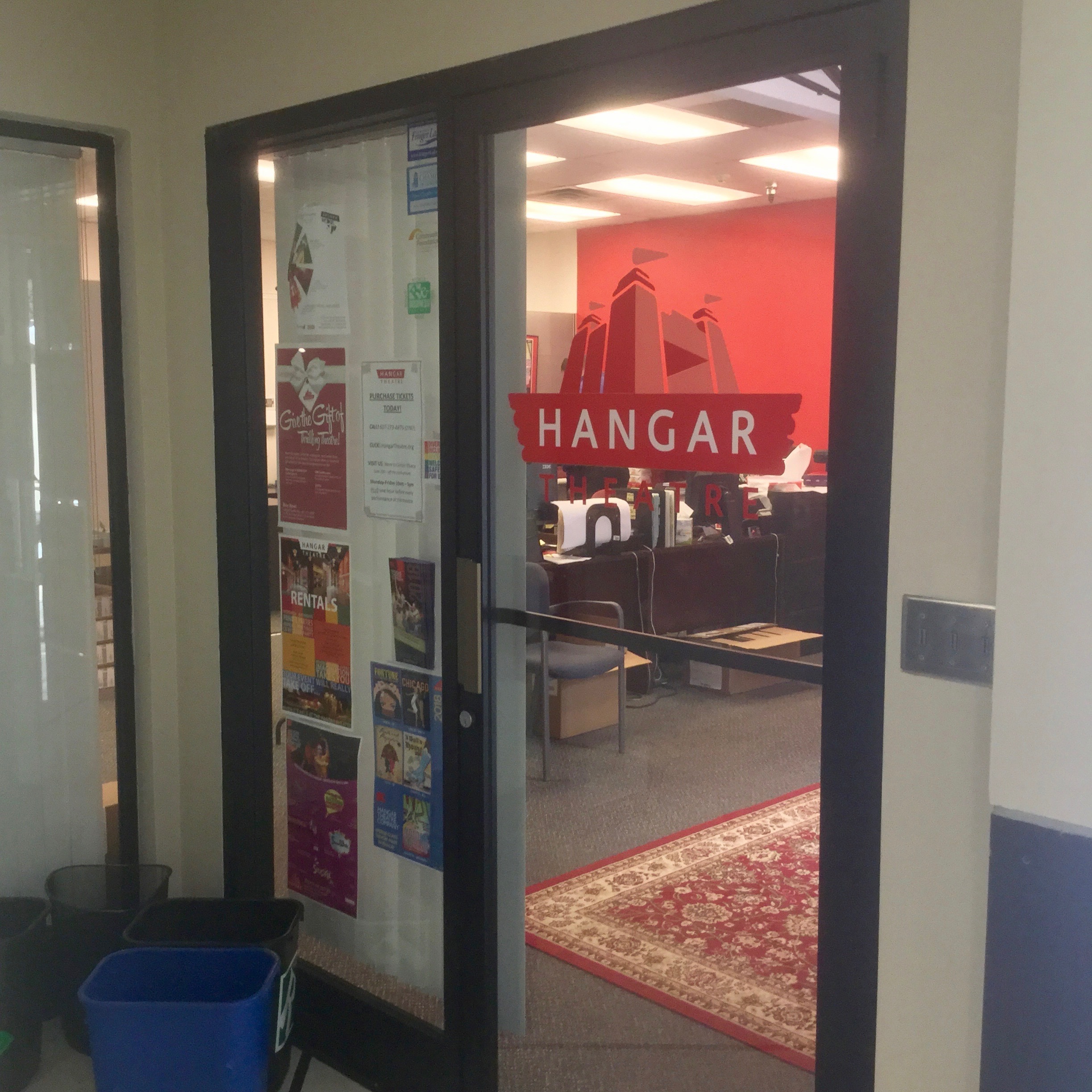 Ithaca Downtown Visitor Center
Smarter than Siri, Better Taste than Tripadvisor! The Downtown Visitor Center is centrally located in Center Ithaca on the Downtown Ithaca Commons.

Open year-round, seven days a week. Our team is ready to answer your downtown restaurant, lodging and event questions. FREE maps are available. Be sure to check out our 40 ft. mural of the iconic Ithaca scenes painted by a local Trumansburg artist. Look for the baby mastodon, Taughannock Falls, Volvo dressed in a tutu, vineyard scene, water fountain and all that makes Ithaca and Tompkins County the unique and eccentric place we call home. The Community Arts Partnership also has their CAP artspace here with monthly rotating artists' work.

Store Hours: Mon 10-5; Tues 10-5; Wed 10-5; Thurs 10-5; Fri 10-5; Sat 10-5; Sun 12-5

Website
Facebook
607-272-1313
800-28-ITHACA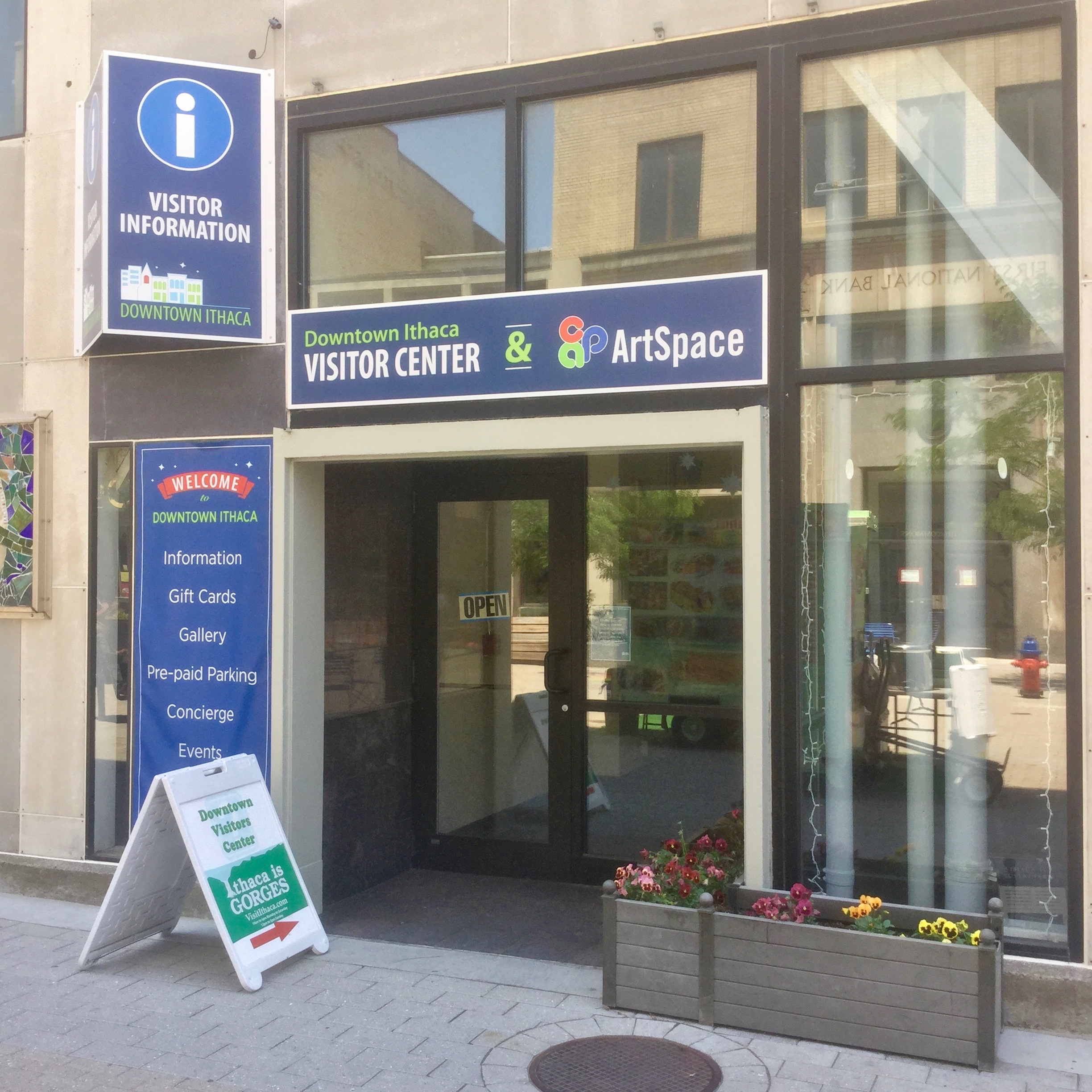 Jillian's Drawers
We are a small, mom-owned, local natural parenting store dedicated to helping you
find
high
quality
toys
, baby carriers, shoes, breastfeeding products, nursing tops, and of course, cloth diapers! We absolutely love what we do!

We offer excellent classes, be sure to join our Facebook Group that focuses on classes and events in our Community Room!

Store Hours: Mon 10-6; Tues 10-6; Wed 10-6; Thurs 10-4; Fri 10-6; Sat 10-6; Sun 12-5

Website
Facebook
607-272-1237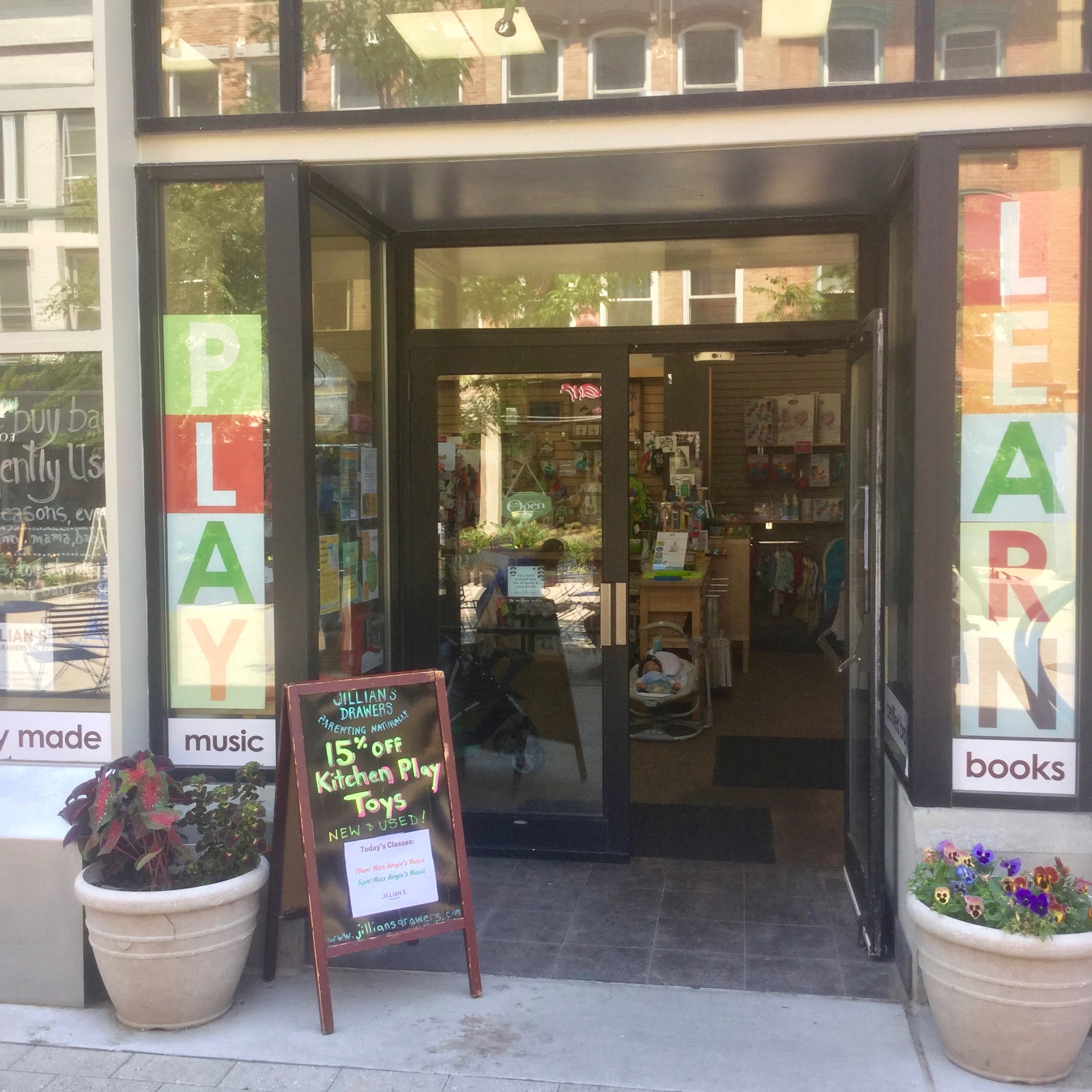 One World Market
Fair Trade Since 1946: One World Market is a federally recognized non-profit organization, committed to fair trade by paying artisans a living wage.

Our store markets handicrafts made by artisan groups from developing countries around the world. By providing a fair income to artisans, they are able to afford improved housing, add economic vitality to their community, and provide better food, education, and healthcare to their families. One World Market started as a Ten Thousand Villages affiliated store in 2001 and became independent in 2014.

Store Hours: Mon 10:30-6; Tues 10:30-6; Wed 10:30-6; Thurs 10:30-8; Fri 10:30-8; Sat 10:30-8; Sun 10:30-6

Website
Facebook
607-256-0616
owmithaca@gmail.com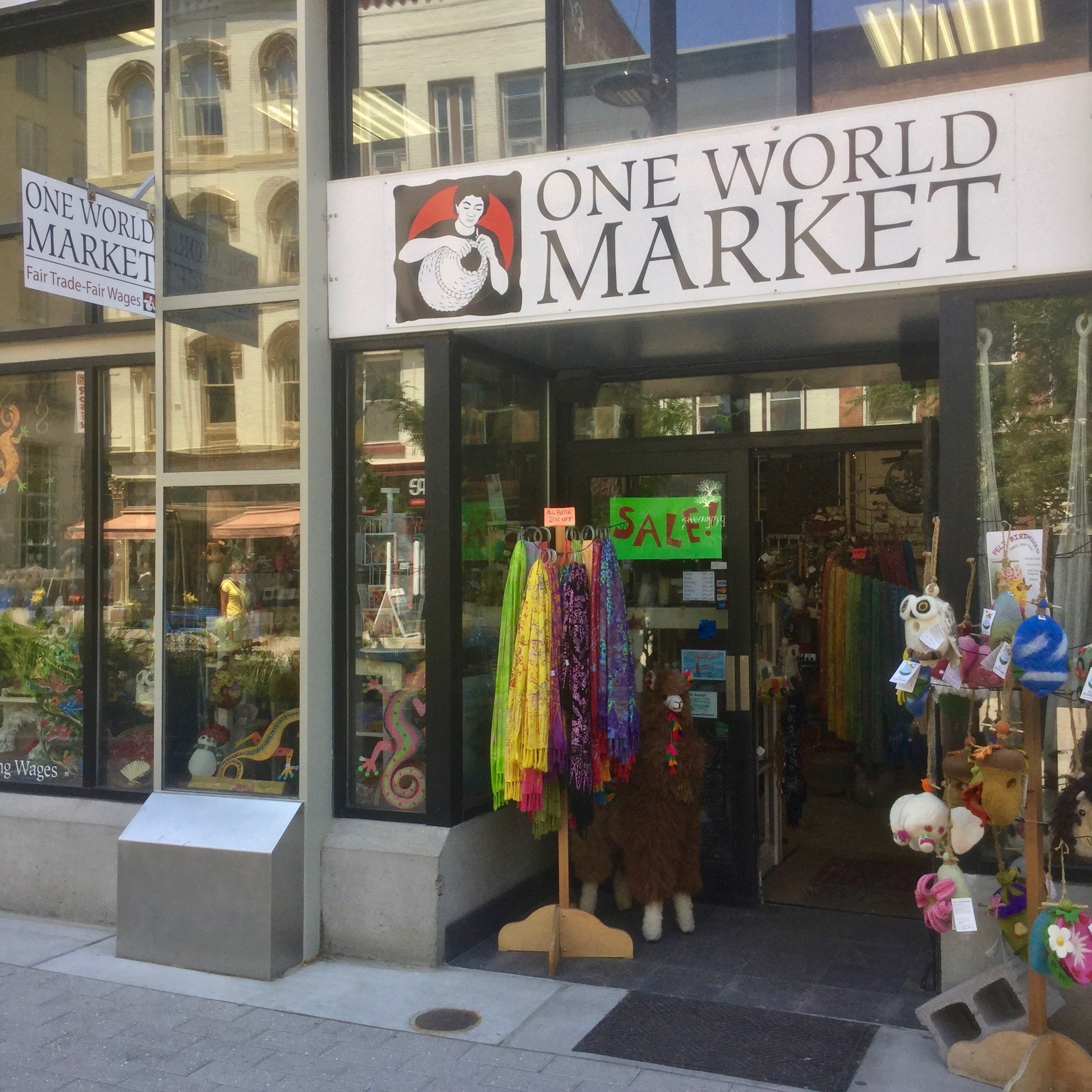 TD Ameritrade
Visit us at our Ithaca, NY Branch and meet with a Financial Consultant who can help you understand the investment products and services we offer. From our simple approach to Investment
Guidance,
to making a plan to generate income during retirement, our experienced and knowledgeable staff can help you see what's possible. We're conveniently located at 171 E State Street, Suite 115 Ithaca, NY 14850 and while we always welcome walk-ins, appointments help us be more prepared to chat with you, we look forward to seeing you.

Office Hours: Mon-Fri 8:30–5

Website
Facebook
607-272-1314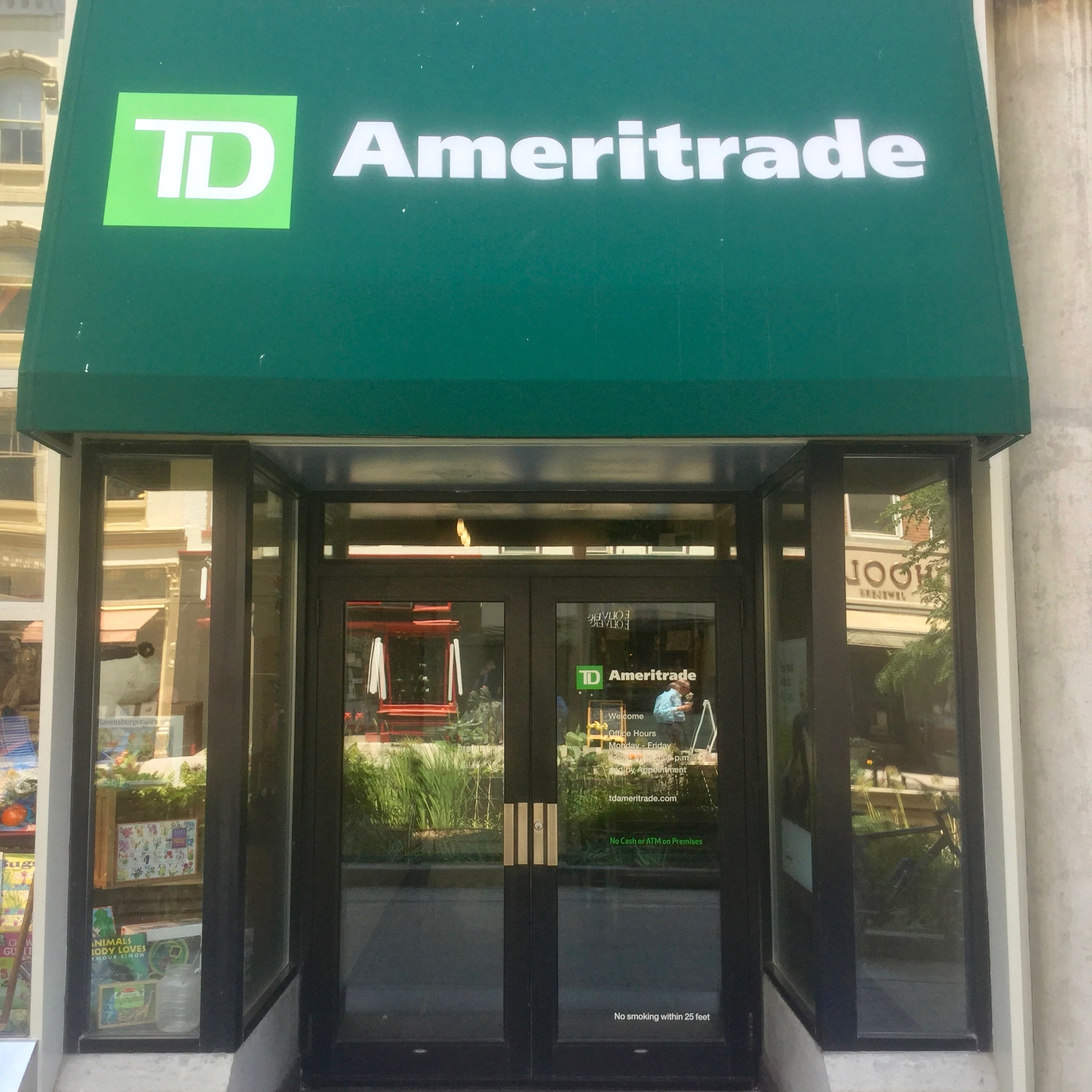 Other Offices in Center Ithaca: Cayuga Chamber Orchestra, Community Dispute Resolution Center, Community Arts Partnership,
Downtown Ithaca Alliance
, Eat Street, Finger Lakes Fitness Center, Human Services Coalition, KinSoul Studio, TC Assigned Counsel Program, Scottrade, Tompkins Workforce New York Career Center, TTH Associates of Ithaca, WB & A Market Research.
Looking for Office or Retail Space in Center Ithaca, Call 607-272-5275
Center Ithaca Restaurants
Bella Pizza
For great pizza, it's Bella Pizza! Freshly made pizza by the slice or whole pie, catering available. Located conveniently in Center Ithaca on the Ithaca Commons.

Hours: Mon 7-6:30; Tues 7-6:30; Wed 7-6:30; Thurs 7-7:30; Fri 7-7:30; Sat 9-7:30; Sun Closed

Facebook
607-272-1003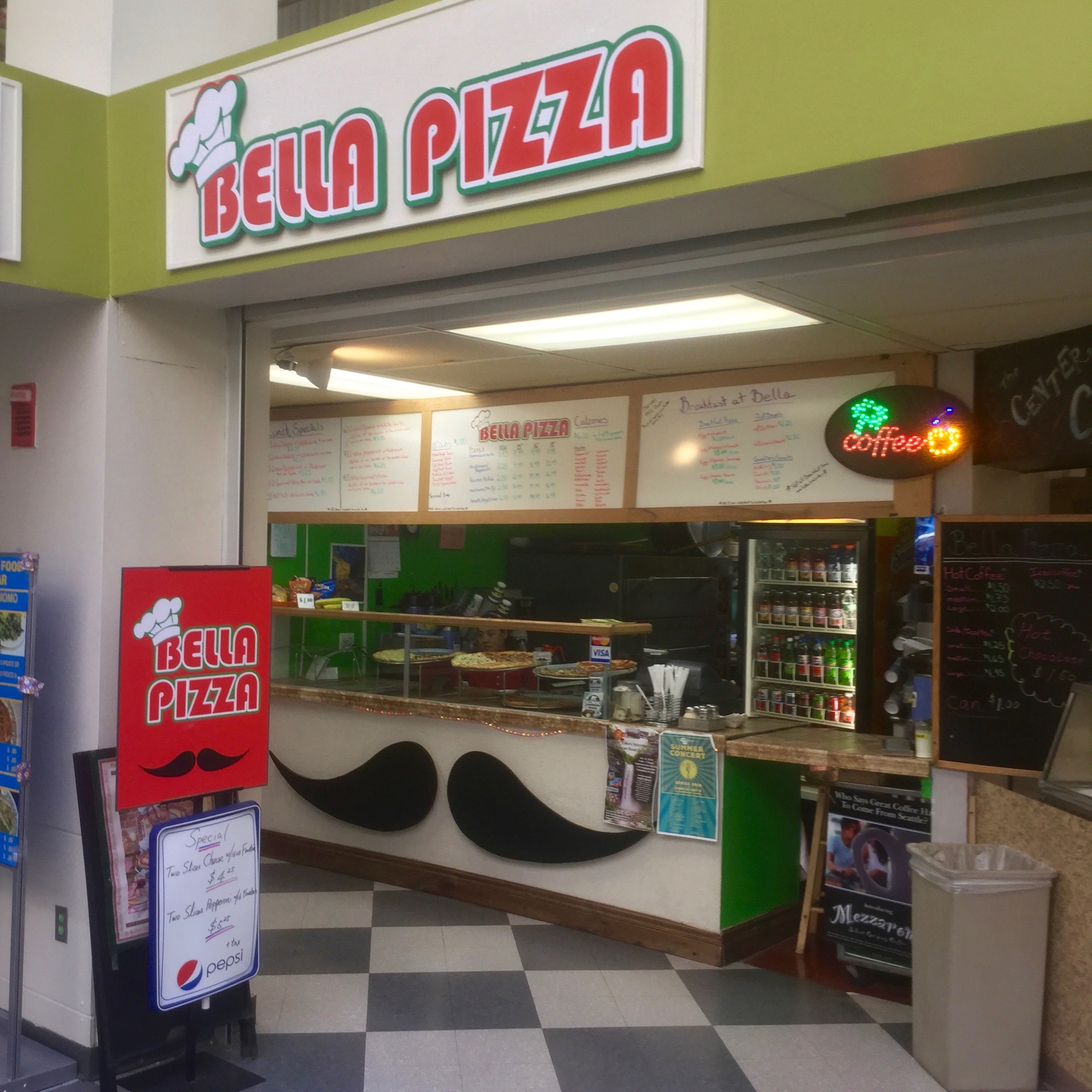 Sangam Indian Curry
Located in Center Ithaca, Sangam is an Indian to-go cart whose parent restaurant is located on Eddy Street in Collegetown. Offering a variety of tasty traditional Indian specialties, if you're craving Indian food for lunch, the vegetable curry and side of fried pakora is an excellent meal.

Accompanying the stand, they also have a video rental section where you can borrow an assortment of Bollywood videos, and several grocers shelves with far Eastern cooking staples like rice, lentils, and nan bread.

Hours: Mon 11:30-5:30; Tues 11:30-5:30; Wed 11:30-5:30; Thurs 11:30-5:30; Fri 11:30-5:30; Saturday Closed; Sunday Closed

607-277-6716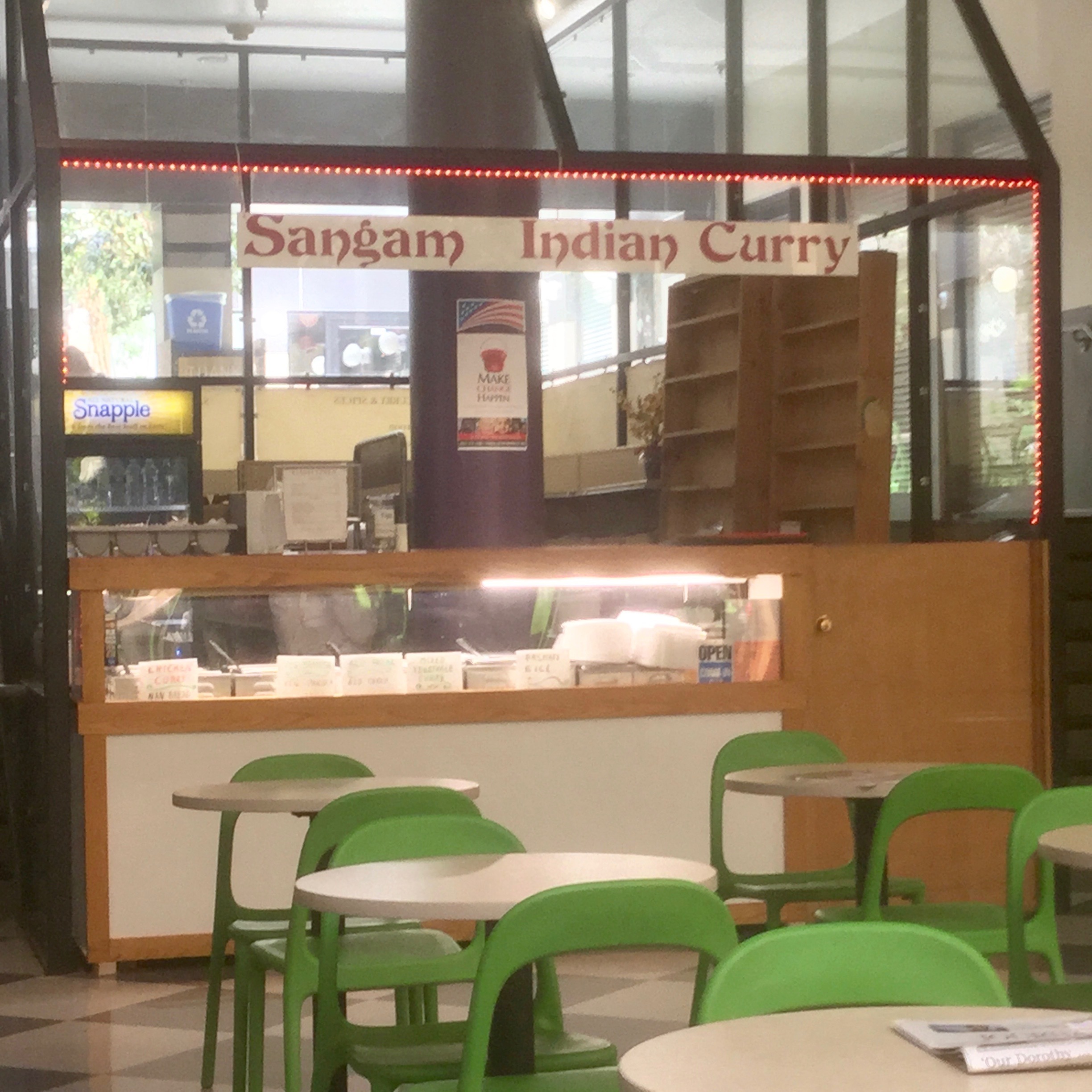 The Center Cafe
Owner Terry Little has worked in the restaurant industry for over 25 years. He started as a line cook and has experience in all facets of the restaurant industry. This is the first establishment owned and operated by Little. The Center Café specializes in American cuisine at
reasonable prices
. Daily specials and
home made
soups round out the menu.

Says Terry, "Because we understand that money can be tight these days, we offer $5 burgers on Mondays, $5 wraps on Wednesdays, and the 'I'm Broke Breakfast' on Thursdays where we discount our breakfast sandwiches and wraps ($2.00 for a breakfast sandwich!)."

Hours: Mon 8-4; Tues 8-4; Wed 8-4; Thurs 8-4; Fri 8-4; Saturday Closed; Sunday Closed

Facebook
607-216-3362
centercafeithaca@gmail.com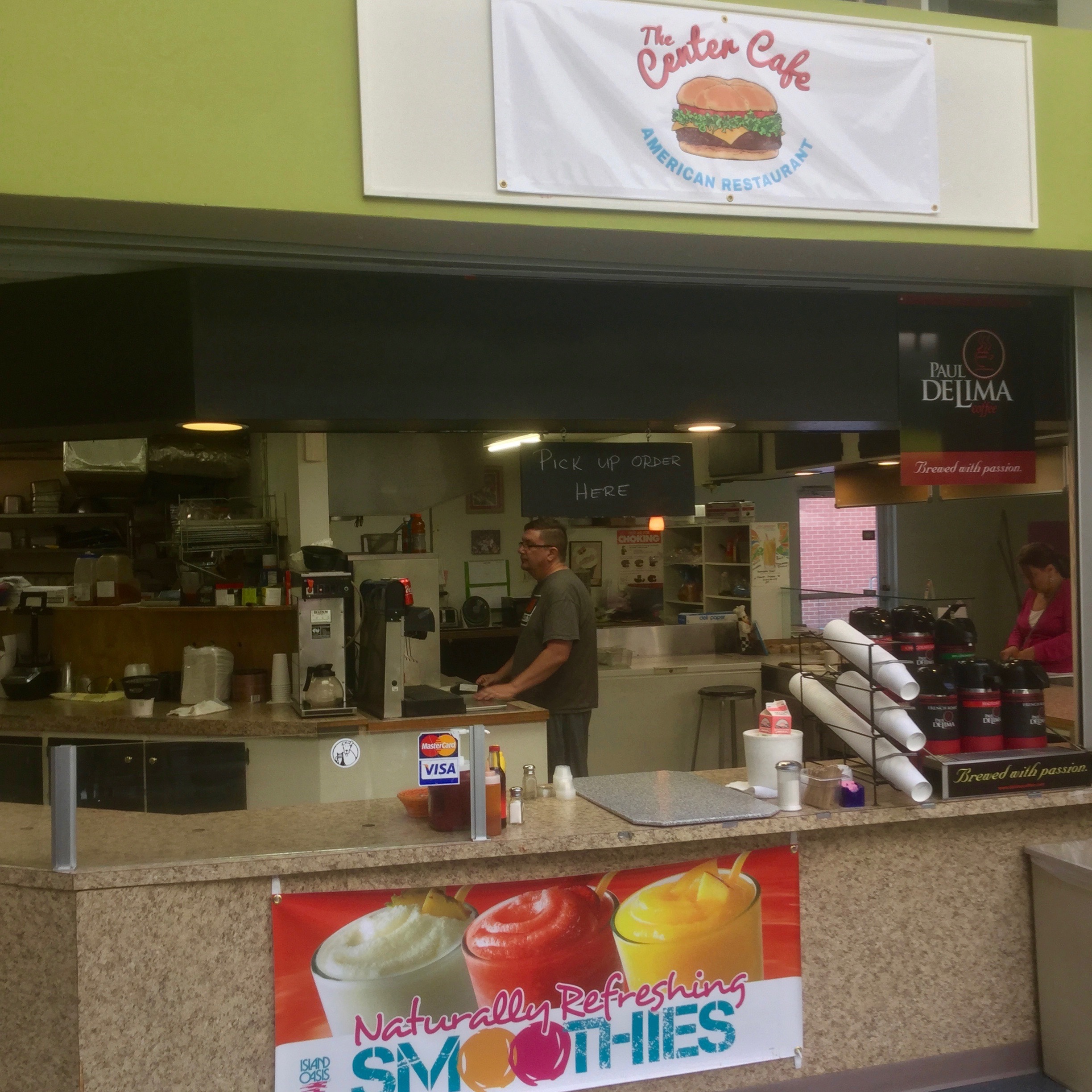 Tibetan Momo Bar

Tibetan Momo Bar serves Japanese and Tibetan cuisine. The stand is owned and operated by Yeshi Tsondu, who specializes in Tibetan momos, a traditional dish consisting of
hand made
dumplings filled with meat, potatoes or vegetables drizzled in a delicious savory sauce. Tibetan Momo Bar offers sizable portions of
stir fry
, noodles, and more at reasonable prices. If you enjoy
spicy
cuisine, be sure to try the Hapayaki chicken dish.

Hours: Mon 9:30-5; Tues 9:30-5; Wed 9:30-5; Thurs 9:30-5; Fri9:30-5; Sat 10-4; Sun Closed

Facebook
607-216-7590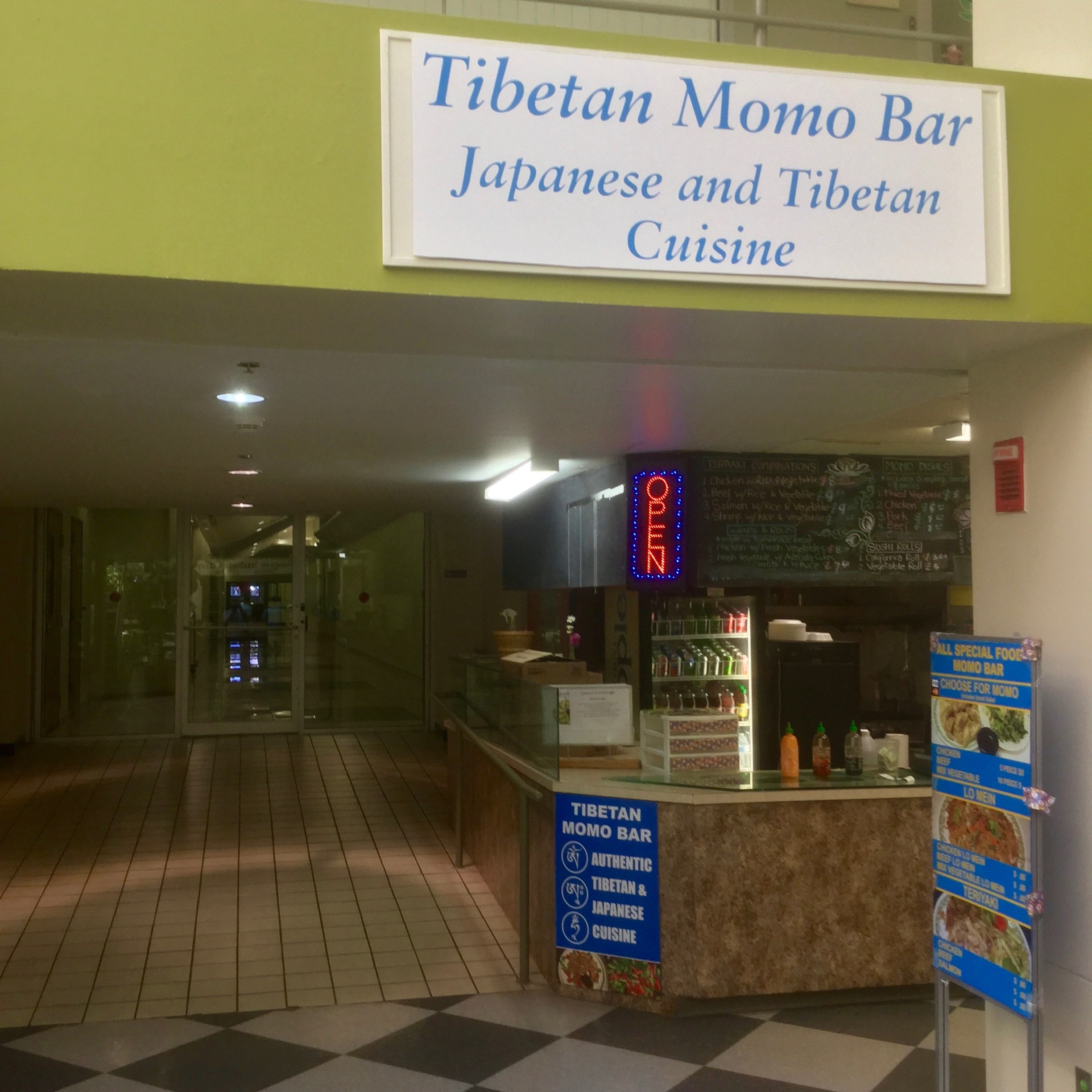 Other Resturants in Center Ithaca: Tian Jian Foods
If you're planning to visit Ithaca, plan to visit Downtown Ithaca Commons!

Downtown Ithaca has it all: one of a kind boutiques, creative and casual cuisine, historic architecture, and an endless array of festivals, arts, and entertainment! A cultural Mecca for shopping, dining, theater, and art, Downtown Ithaca is where character, commerce, and communities meet! There's always something going on Downtown... because Ithaca is DOWNTOWN!

More information at Downtown Ithaca Alliance.